Changing the way we care for seniors and disabled adults since 1995.​​
Mission Statement
Mia Senior Living is passionately dedicated to changing the way we care for seniors. We are committed to our residents and families to provide affordable high quality services. We are committed to creating a happy culture for all residents and employees. We are committed to our business partners to run exemplary businesses.
Core Values
Mia Senior Living is built on principals of service, integrity and empathy towards our customers and employees. We are committed to conducting business in a caring and honest way and delivering on our promises.
Be Accountable
We are responsible for our own behavior and actions. The responsibility for providing service for our customers: residents, their families, representatives and our vendors, starts with each employee. We value actions which are based on facts and considerate thinking.
Be A Team Player
We are all part of the same team with the same goals and objectives. We shall accept and work towards those goals as part of the team even though we may not personally agree with every aspect. We shall accept and work with other members of a team.
Communicate
We value and expect the open and honest sharing of ideas, concerns, and problems at all levels of our organization. Quality customer service requires sharing of information, clear and effective written and spoken expression and presentation of ideas and factual information throughout the organization and with our customers.
Be Consistent
We strongly value fair and equal delivery of our services and policies to all our customers. We believe our policies and procedures should be enforced in a fair, just and honest manner throughout our organization and community.
Deliver Customer Satisfaction
We believe that customers deserve service that is provided in a timely and careful manner. We place a high value on following up and following through to completion with services, needs and inquiries from our customers.
Be Professional
We value education, training, and personal attitudes and appearance that support the development, maintenance, and advancement of a qualified, customer oriented work force.
Be Compassionate
We believe that the concerns of our residents, their families, representatives and employees are important. We believe it is important to listen carefully to others to fully understand their views before making decisions or conclusions, to appreciate and be sensitive to the feelings and needs of others, and to measure our own impacts on others. We will have respect and consideration for one another.
Be Honest
We value people who are honorable in principles, intentions, and actions, and who are ethical and fair. We value truthfulness and integrity.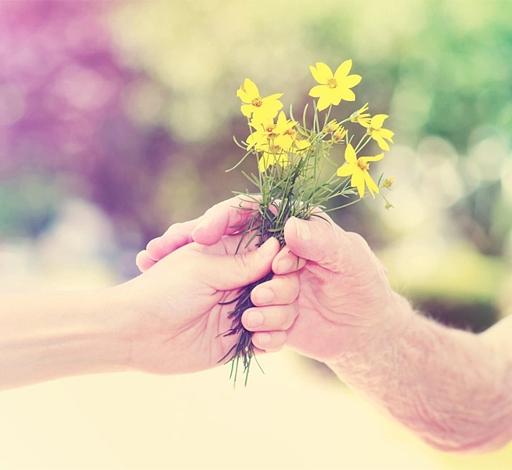 Mia Senior Living, LLC
Note: Mia Consulting Group, Inc. is now doing business as Mia Senior Living.
Since 1995, the Mia companies and its affiliates have consulted on senior housing development and managed senior living facilities. For two decades, the companies have managed over 1,000 units including continuum-of-care and assisted living facilities. In the State of Florida we have developed and operated adult day care facilities.
 Our facilities have won national awards ranging from the National Association of Housing and Redevelopment Officials (NAHRO) and the United States Department of Housing and Urban Development (USHUD). Our mixed income assisted living facilities have received recognition by Medicaid state agencies as model facilities.
CONCHI BRETOS - Company Founder, Principal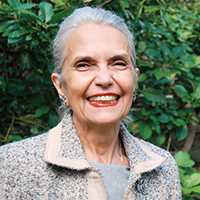 Prior to founding Mia Senior Living, Ms. Bretos served as Florida Secretary for Aging & Adult Services and AARP State Legislative Representative for Florida, Puerto Rico and the Virgin Islands. Ms. Bretos was the project director for the World Health Organization Regional Teacher Center for Southeast Asia and CEO of The College of Law in Sydney, Australia. 
Ms. Bretos has drafted and successfully advocated for several successful bills creating Medicaid funding for services in seven states. In 2003, Ms. Bretos introduced the idea of creating a national demonstration project to the Department of Housing & Urban Development (USHUD) to provide assisted living services to seniors and disabled adults living in public housing.
Ms. Bretos founded two micro-enterprise foundations, served as Chair of Florida Women's Commission and the Hispanic Affairs Commission. She has also served in the Florida Commission on Long Term Care; delegate to the White House Conference on Aging, member of the Governor's Taskforce on Prevention of Elder Abuse; and has been on the board of the Area Agency on Aging, Alzheimer's Association and Florida Center for Housing and Long-term Care Services. She serves on several committees of housing non-profit organizations, including AAHSA.
Ms. Bretos is a graduate of Oberlin College and received an MBA from the University of New South Wales in Sydney, Australia. She attended Harvard John F. Kennedy School of Government.
In 2006, she become one of the first winners of the $100,000 Purpose Prize Award for her innovative work in bringing assisted living services to public housing. In 2009, she became an Ashoka Fellow as recognition of her social entrepreneurship. She is also a winner of the National Hispana Leadership award.
BRIAN HINNERS - Development and Financial Partner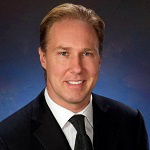 As Co-founder and CEO of Auburn Communities, Mr. Hinners has over 26 years of real estate experience and is responsible for the development leasing, sales financing and management of Auburn Communities properties. His responsiblities with Mia Senior Living involve finance, real estate and development.
Auburn portfolio includes affordable senior and family tax credit apartments, single family homes and condominiums. Auburn has developed over 5,000 affordable housing units in Florida specializing in refinancing and renovation. These developments have won numerous awards including the Finest Affordable Housing Community in the Nation and Best of Senior's Housing award. Brian is a licensed mortgage broker and received his degree in economics and finance from the University of Wisconsin Business School.
KIMBERLEE KELLY - Director of Operations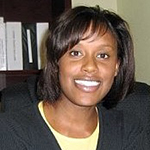 With long and successful career in operations and business development of healthcare facilities, Kimberlee has been responsible for acquiring, developing, implementing and managing large facilities in several states simultaneously. 
She's responsible for operating projects from acquisition to stabilization, meeting debt service within the first seven months of acquisition and managing profitable margins within six months ahead of budgeted schedule. Ms. Kelly focuses on investor relationships and works to expand the growth opportunities of Mia Senior Living. She is known for great leadership and team building skills and has assembled a management team motivated toward enhancing occupancy within 90 days in a multi-state capacity. Ms. Kelly joined the Mia team in 2015. She holds a Bachelor's of Science in Health Information Management from Florida A & M University.
JOLI MUNGUIA - Corporate Office Manager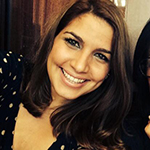 Jhonlena's experience and qualifications add value to the corporate team. Her work experience includes working as an office manager at a law firm and a nationwide lobbyist firm. Her thorough knowledge of accounting systems and leadership skills are a perfect fit for our company. Jhonlena is fluent in English, Spanish.


Mia Senior Living partners with Alpha staff, a Professional Employer Organization, to support its HR business needs which include, Payroll, Benefits, Risk Management and Human Resources. The dedicated Human Resources Account Manager partners with Mia to provide additional knowledge and experience in the areas of HR management, including timely and practical regulatory compliance updates to help Mia manage teams and mitigate risk.​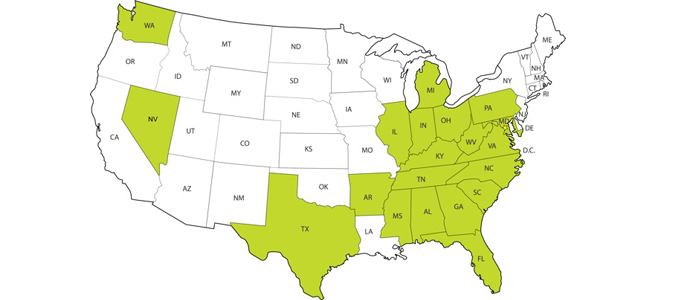 MIA Senior Living

Miami Office:
5208 Alton Road
Miami Beach, Florida 33140

Phone Number:
305 864 4248